17 Mar

magazines: the issue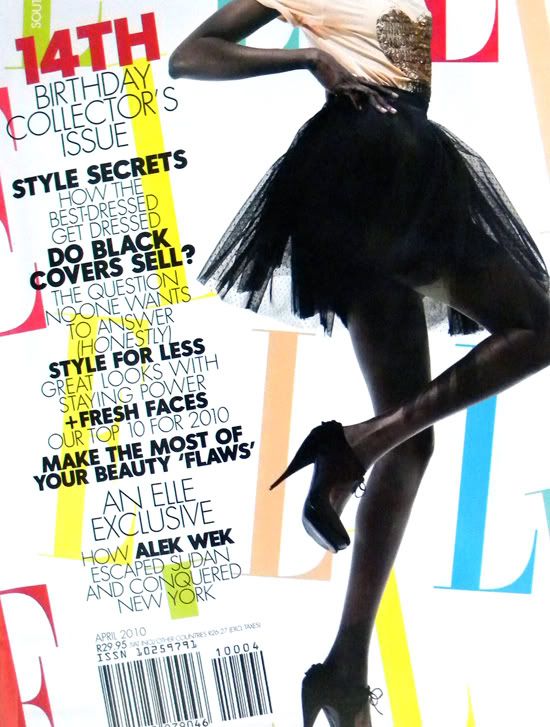 Elle's April 14th birthday issue looks fantastic. With a brand new cover and a general tone of innovation, freshness and fashion forward thinking, the issue is a beautiful collector's edition, with gorgeous fashion editorials sitting in between really good and thought provoking words.
One of those thought provoking articles is the one written by Thando Pato that delves into the question whether covers with black women sell just as well as those with white women on. Through a comparative exploration into the international and local controversies surrounding this issue as well as the opinions of key players in our own media industry, Pato's article does what it needs to in exploring the different opinions on the matter and creating a somewhat neutral argument. However, I did not close the magazine feeling neutral about the matter at all. In fact, the comments and statements that resonated the most with me were the ones that leaned towards: yes…putting a black woman on the cover of a traditionally white magazine will result in poor sales.
In the article Pato references the 2008 'Black Issue' Italia Vogue to illustrate that a traditionally white publication with black editorial and cover can sell over and above normal sales figures. That is where I was lost…because I take issue with that issue of Vogue.
Instead of being moved by the black orientated editorial or the photographic excellence of Steven Meisel when I looked at the magazine in 2008 I was quite simply unimpressed. Not to bring up what has probably been discussed at length at dinner tables in 2008 already, but to me, the issue just amplified the ideology of "the other."
Some may say that I am missing the point entirely and that the fact that the issue was so popular should be seen as great feat. Well… I say that the issue actually conveyed and brought to the fore that black beauty is viewed by the fashion world and popular culture in the context of "the other," i.e. not white / not home, / not convention, hence its novelty.I had exactly the same issue with The Loeries the year they gave Festus Masekwameng the "most awarded black creative award". Why was it necessary for The Loeries to acknowledge him separately for being talented? It felt to me as if they were saying: "you're pretty good…for a black guy."
So kudos to Elle – a traditionally white publication – for opening up the discussion in their magazine and for trying to reflect the society it finds itself in. Everyone wants to be reflected in the popular culture media they consume. I want to look at something and be able to see myself or someone or a concept that I can relate to. I see the pages of Elle profiling streetwear fashion – a lifestyle orientation that has been around for a minute here in SA – but has been snubbed by mainstream consumer publications and even fashion week (I have heard) and it's good to see that the tide is turning (is that the phrase?)…
Anyways, I enjoyed this issue thoroughly. It's going to be one of those I don't let anyone tear out…
xx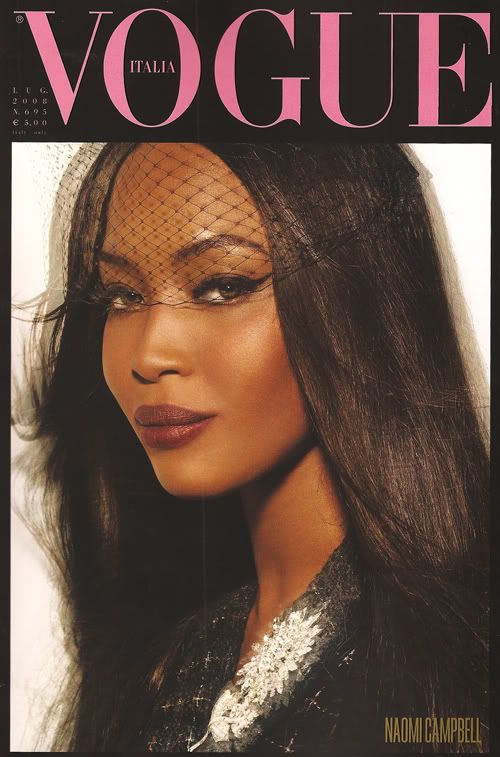 Image from www.martini_pink.com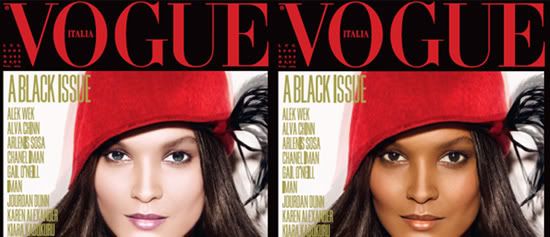 Image from www.nytimes.com