28 May

stuff that's nice is having a second trunk sale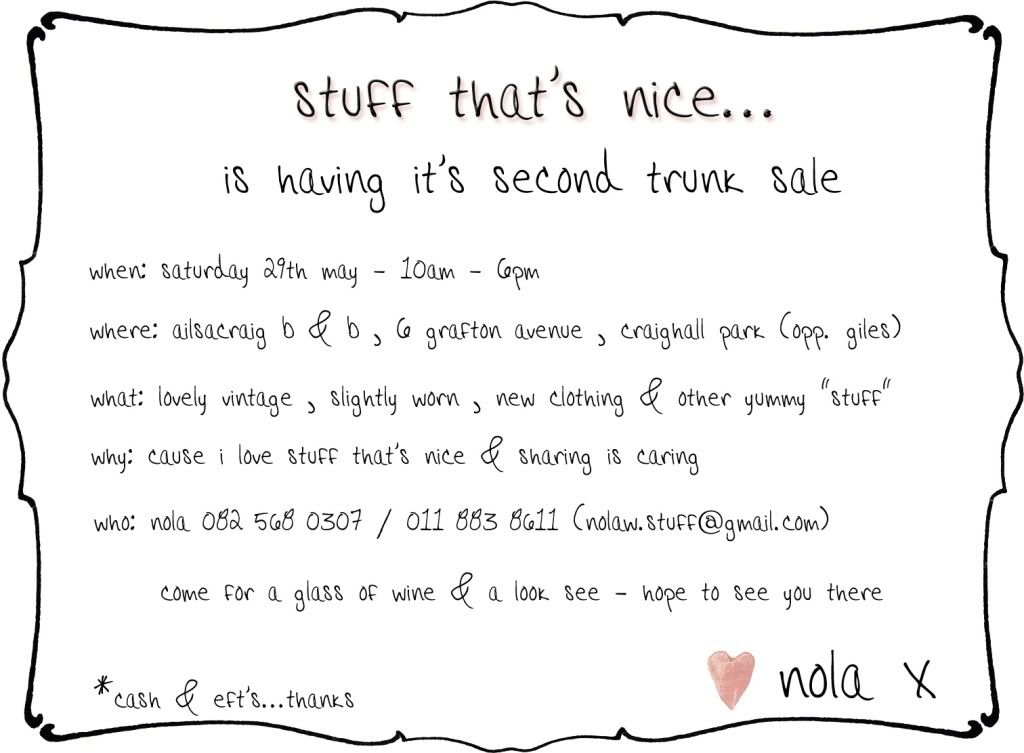 Girls don't readily share where they find clothing or accessory gems. How many times have you been asked by another girl "Where'd you get that from?" and for a split second you consider not telling her, in case she buys the same colour as you. I mean it happens… fashion copycats – girls who'll go out and completely mimic your look.
I have sisters so sharing is not an issue for me, which is why I felt it necessary to let you know about the second "stuff that's nice" sale. Pink Lyte blogged about the first sale and I can't tell you how many emails, facebook inbox messages or interrogations at parties I received about this sale.
So… the sale is run by Nola Williams this awesome lady who decided to have these sales because she loves stuff that's nice and sharing is caring. The sale is happening this Saturday from 10am to 6pm at Ailsacraig B&B, 6 Grafton Avenue, Craighall Park (opposite Giles). So go and join in on the fun on Saturday for a glass of wine and beautiful clothes