29 Sep

elle new talent cocktail party

Last night I was really lucky to be invited to the Elle New Talent Cocktail Party at the 12 Decades Hotel at Main Street Life. I say lucky, for the following reasons:
Number 1: All the necessary and influential people in fashion were there and I felt sort of like… "what am I doing here?"
and secondly, the few of us who were there got a chance to see a piece from each of the finalists and I have already chosen my winner…Cleo Droomer, but I guess all will revealed tonight as Joburg gets set to kick off SA Fashion Week's 2011 AW Collections at Arts on Main.


This guy is going to win! Mark my words…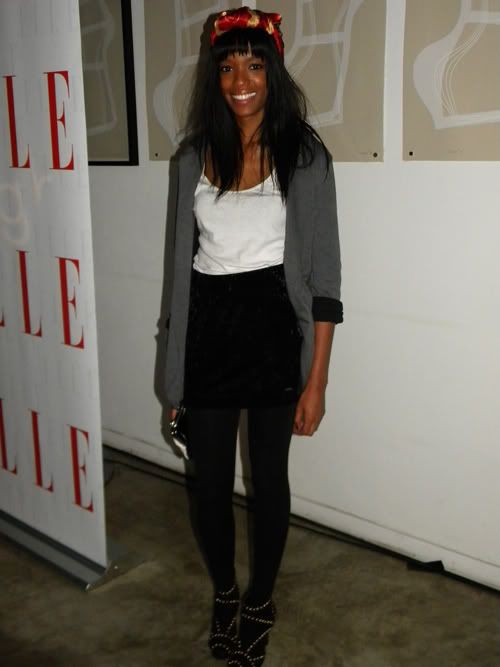 I love Bongi! That's all…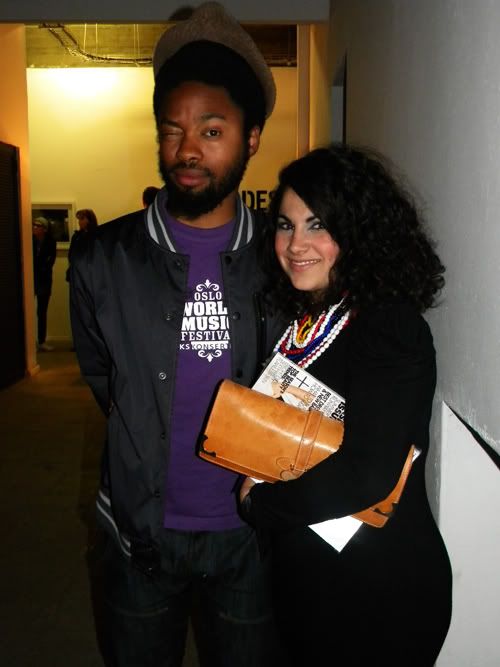 The lovely Amy from Lost & Found and some dude from some band called the Blk Jks


Even though Choc was being mean to me, his blazer was phenomenal! Sexy phenomenal


Right… so I have been meaning to do a blog post on Elvira – the character played by Michelle Pfeiffer in Scarface… This dress is so Elvira in many ways and I love it. I am going to become waif like for this look!


One of my other favorites from one of the finalists!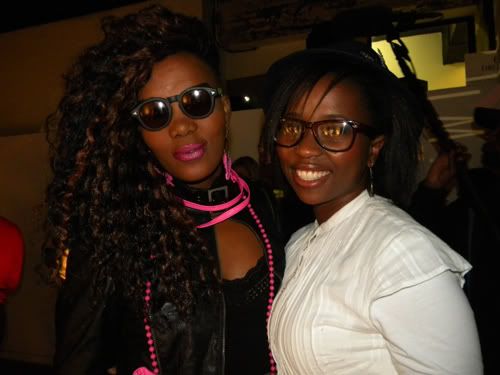 Right. Where do I begin with regards to Cheska Liackman… She's super stylish and refined and epitomises gorgeous glamour of a yester-year icon. Love you lots my friend, and not just because you're my friend, but because I have never seen or met someone who looks fantastic everyday!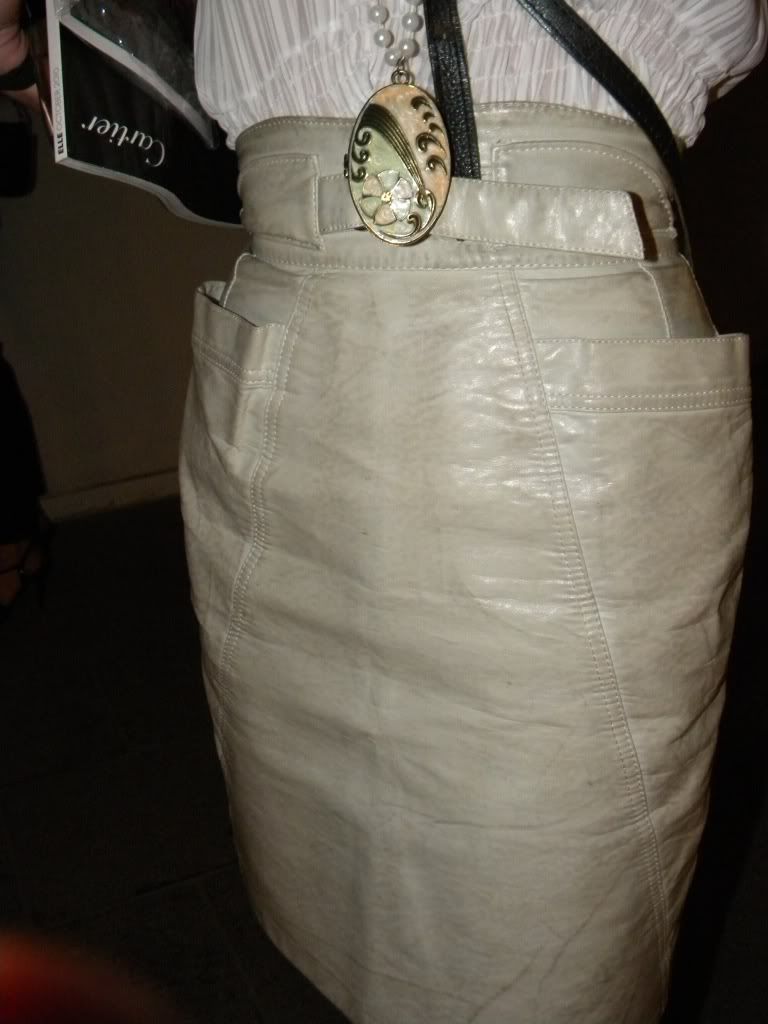 Good Lawd!! This skirt rocked my world. If I thought I could fit into it I would have ripped it off this girl! my new thing, besides being "the blouse girl" is to be the girl with many leather skirts!


I loved Bongi and Mill's studded shoes! Edgy and gorgeous!