30 Sep

elle new talent fashion show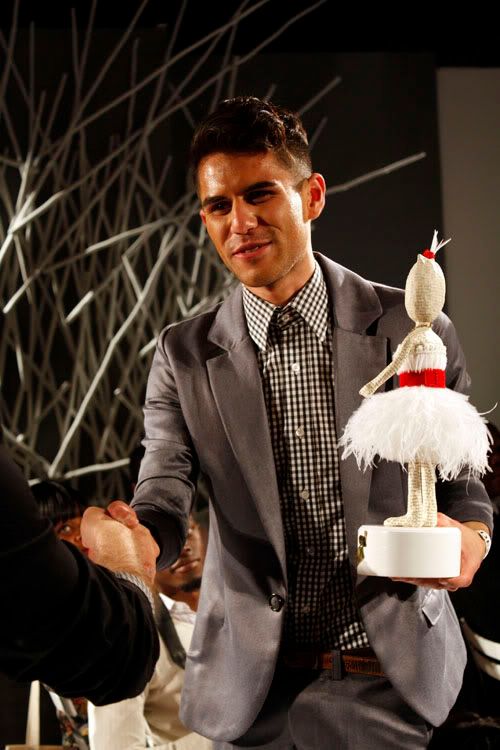 Last night as I was sitting and watching the finalists collections for the Elle New Talent Show, I tweeted right after seeing Cleo Bloomer that if he didn't win, then it meant there was no justice in the world. So I am very happy to announce (for those of you who do not know already) that he did win and I was clapping frantically for the young man – aged 22! can you believe it?- like he was my best friend!
Cleo Droomer – a name that I feel I will be hearing about on international runways…similar to when you hear "South African designer Hamish Morrow," is young… 22 and so unbelievably talented that I can't put words to the experience one has as they look at his work. Jackets with quilted lining and a craftsmanship that is impeccable is what floored me. Then I hear things like he actually digitally manipulated the South African flag to come up with the beautifully, graphic, yet painterly fabric he used throughout his collection. Unbelievable.
What sold me on him being a visionary was the fact that his collection had a cohesiveness that the others lacked. What do I mean?
Well to put it simply, talking to the other designers today at the "showroom" event, I realised how strong each of their collections were from a conceptual point of view, but that visually their communication didn't capture and enchant like Droomer… I sound harsh, but it's true. I don't believe in collections with strong and weak pieces. Everything should just be beautiful as stand alone pieces and should not require any additional explanation to make your jaw drop, other than for you to just see it.
For example, I had the chance to talk to Elme Bekker and was fascinated and really quite floored to find out the thinking behind her concept. An advocate for environmentally friendly design, some of Elme's pieces came from such a well thought through and specific place that I began to find beauty in the items. The dress pictured below was actually made from one complete piece of fabric… Elme placed her pattern on the fabric in order to minimise waste in the creation of the garment. And get this?! The neckpiece is made from the off cuts of the fabric wrapped around straws covered with resin! That in itself is really well thought out design, but on the runway that story doesn't get told.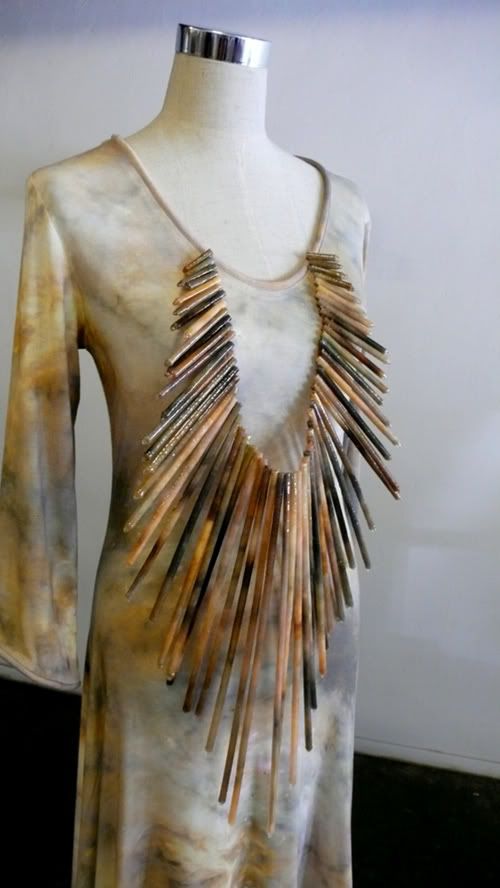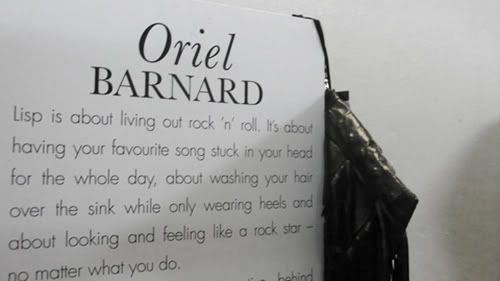 Oriel Barnard who's girly and edgy label Lisp was my second favourite collection because if I was a waif I'd wear those "phuck off hot!!" leather shorts everywhere! Inspired by "the groupie," the collection reminded me of Kate Hudson's Penny Lane from "Almost Famous: the kind of girl who's the queen B and who has as much control as the rockstars do.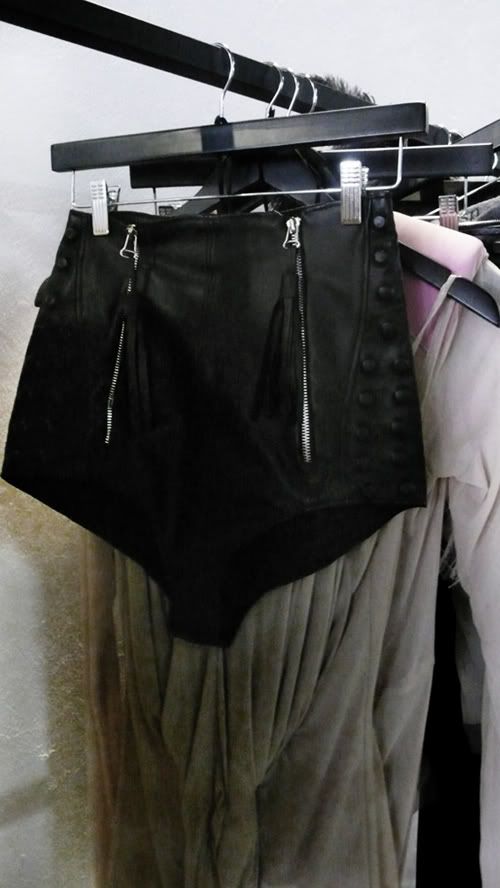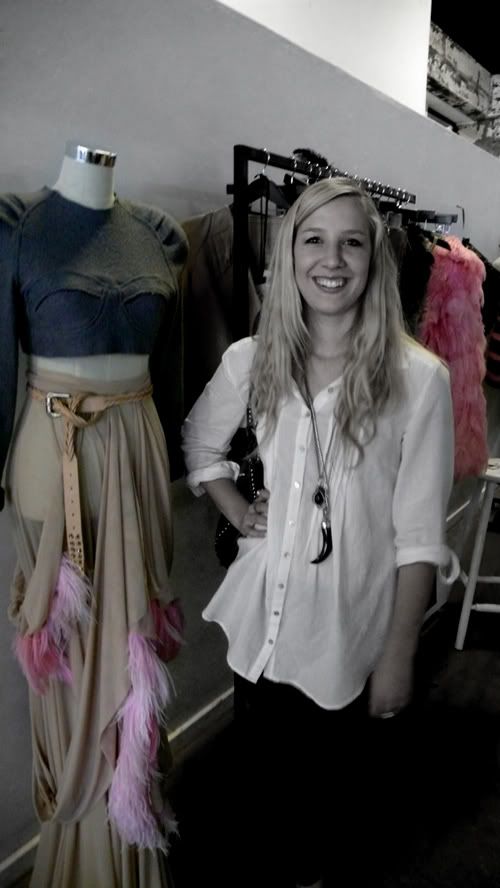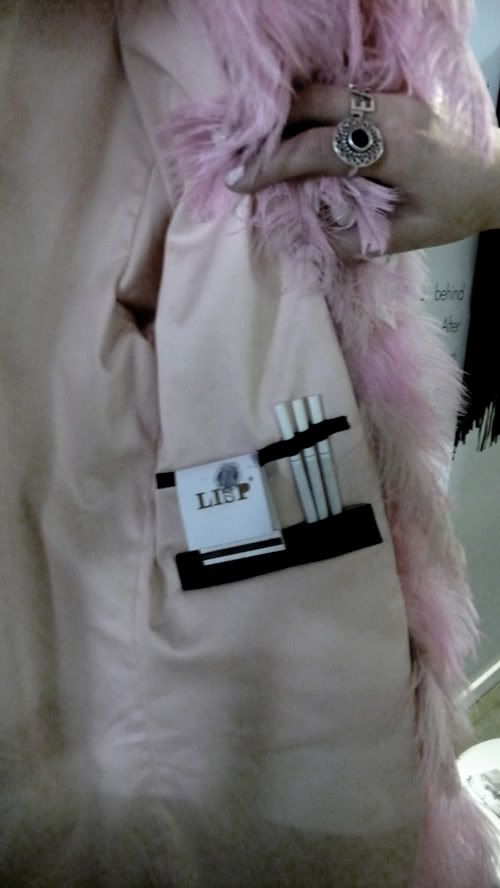 How cool is the inside of this jacket?!
So, how cool is this? Oriel got a whole bunch of South African rockstars to sign the inside of her garments. This one was signed by Great Apes and then she takes pics of the guys signing the girls arses (below) or whatever and uses it as part of her clothing tags
Although each of the finalist had beautiful work, the reason why I loved and committed to Droomer as my winner is because he committed to what he was creating and this came through visually in his collection. There was just true beauty in every piece and even if you didn't know about the fabric or the quilted lining, the experience of watching his collection was exactly that an experience.